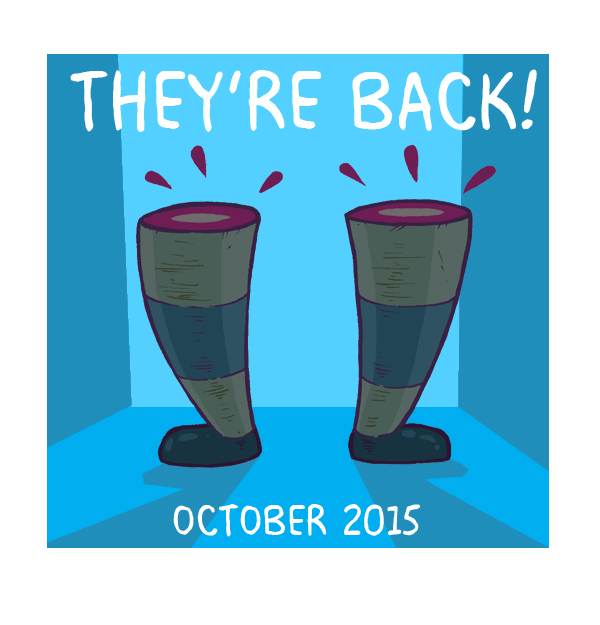 Hey Everyone!
Exciting news in the world of The Haunted Legs! The Haunted Legs are BACK in the form of an ongoing web comic!  Catch them on their new adventures and check out their brand new website!
And while you're at it pick up the book for the October Halloween special price of ONLY $8!!!
Here's a sample of some of the fun you'll find on the website!