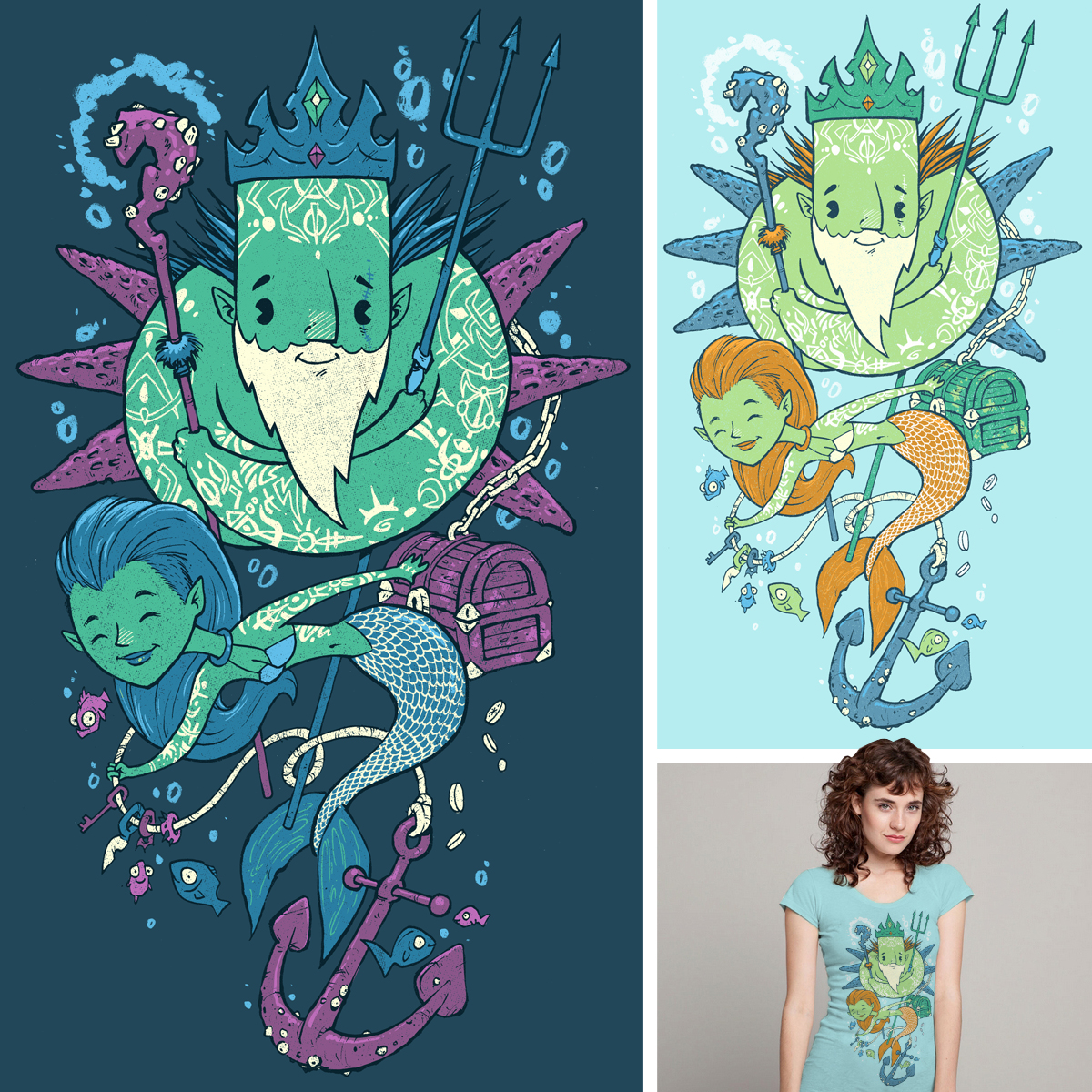 I have a BRAND NEW t-shirt design up for voting on Threadless!  It is part of their "Nautical" competition.  My plan is for it to come in two color schemes – "Deep ocean" for guys and "Oceanside" for girls!  I could really use your help in voting for it in the competition!
---
the MAKING OF "Underwater Plunder"

Step 1: my rough sketch.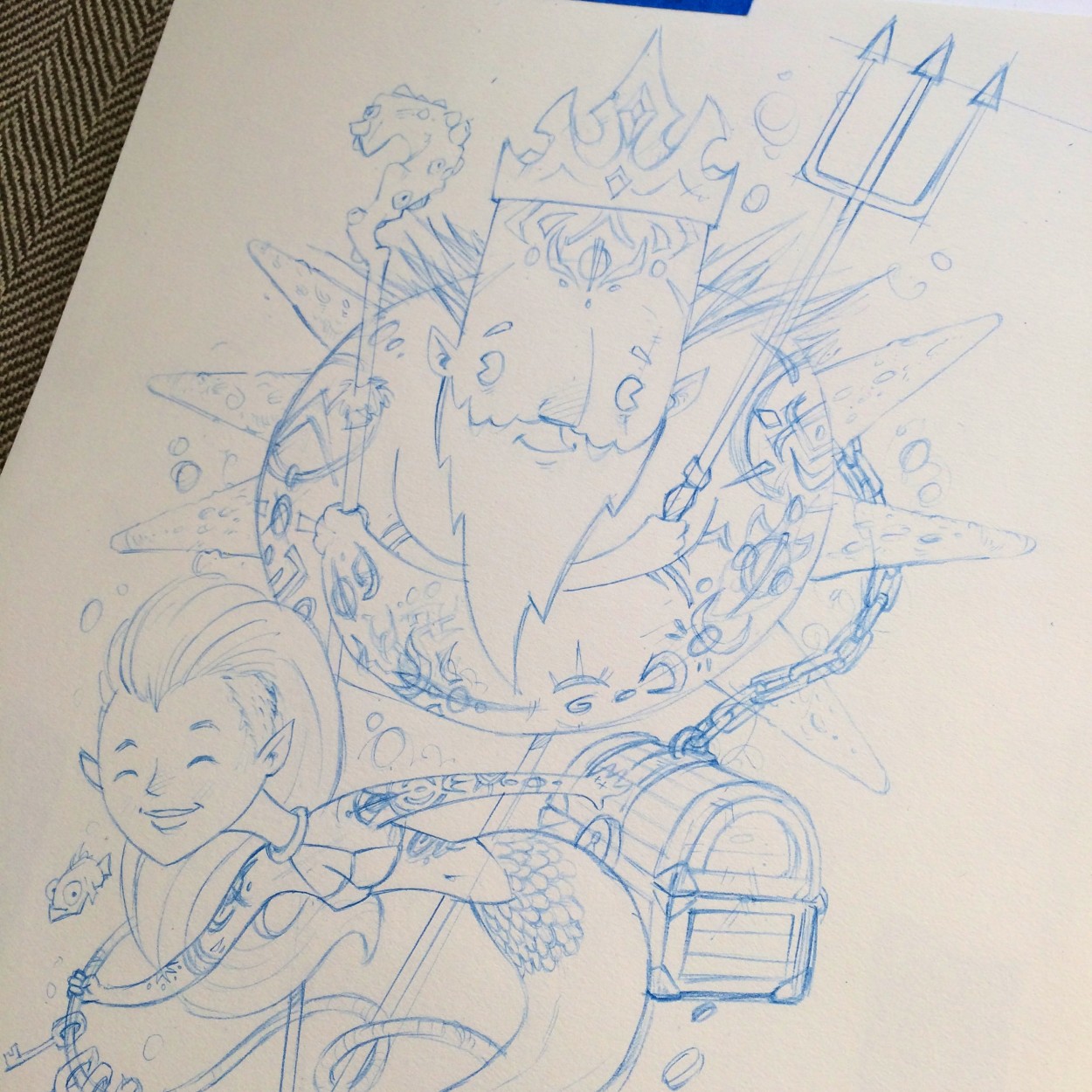 Step 2.  I scanned in my rough, enlarged it and then drew it in detail with blueline pencil.
Step 3: inking!  I used my trusty Pentel Pocketbrush and Faber Castell Artist Pitt Pens!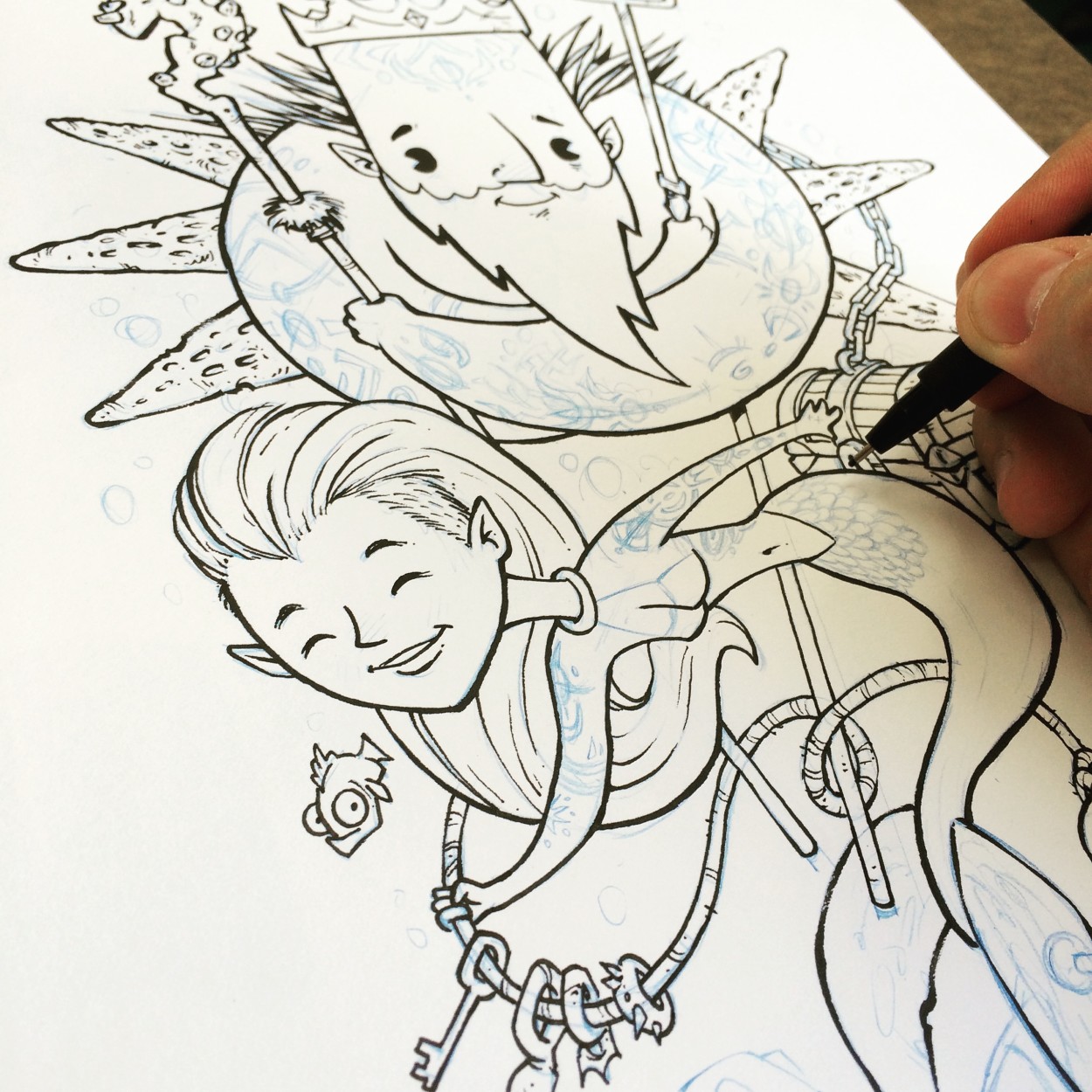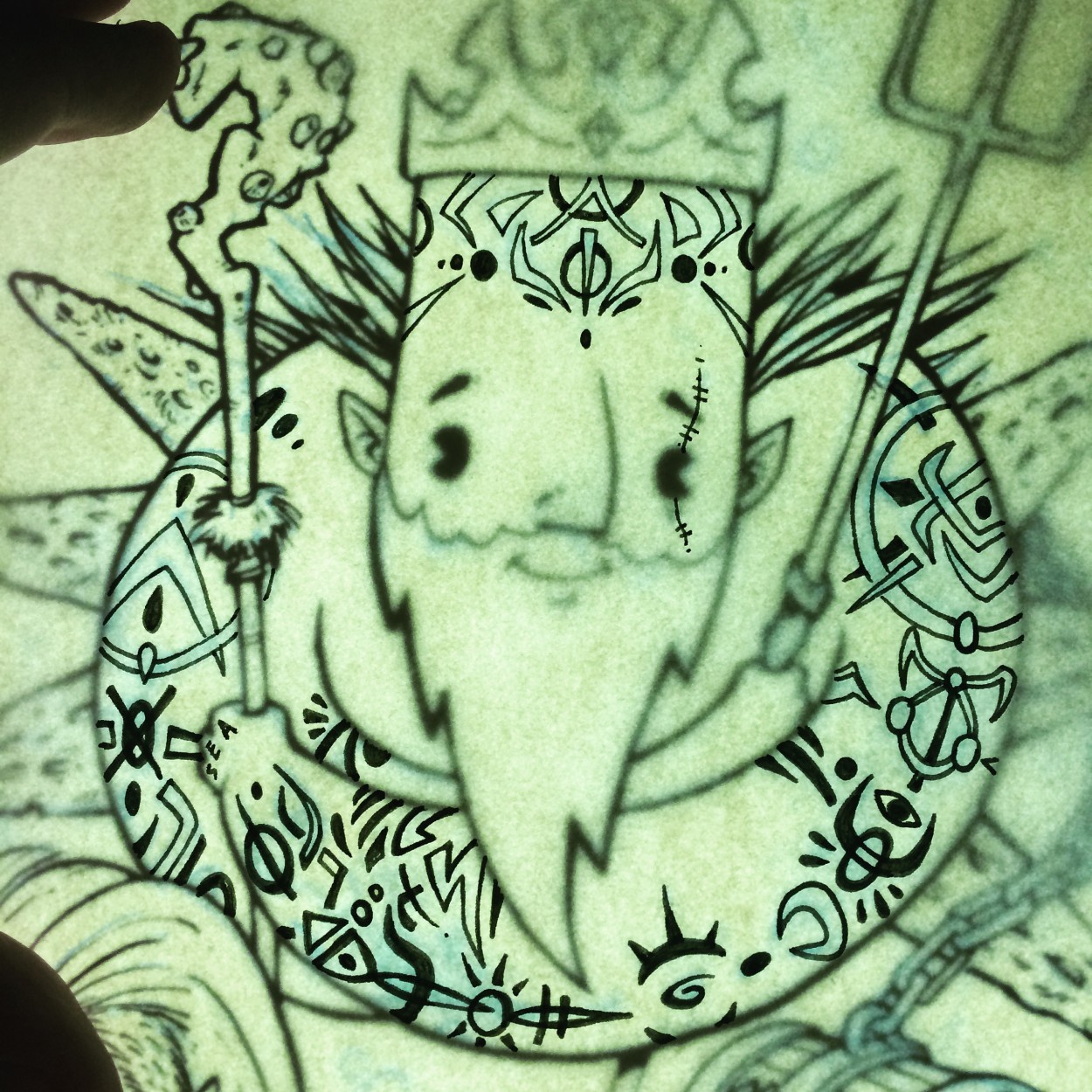 Step 4: I used my lightbox to draw tattoos on a separate layer in ink.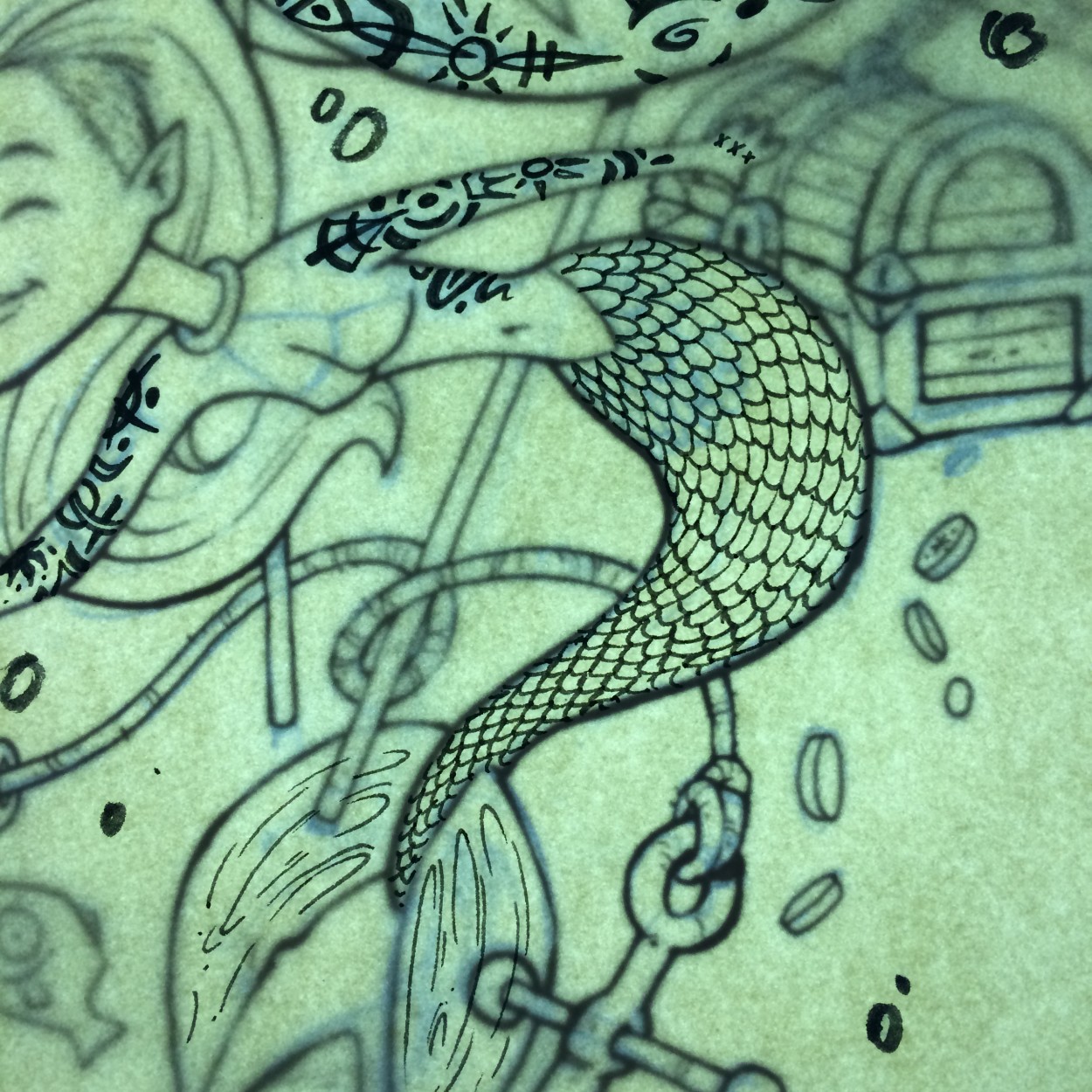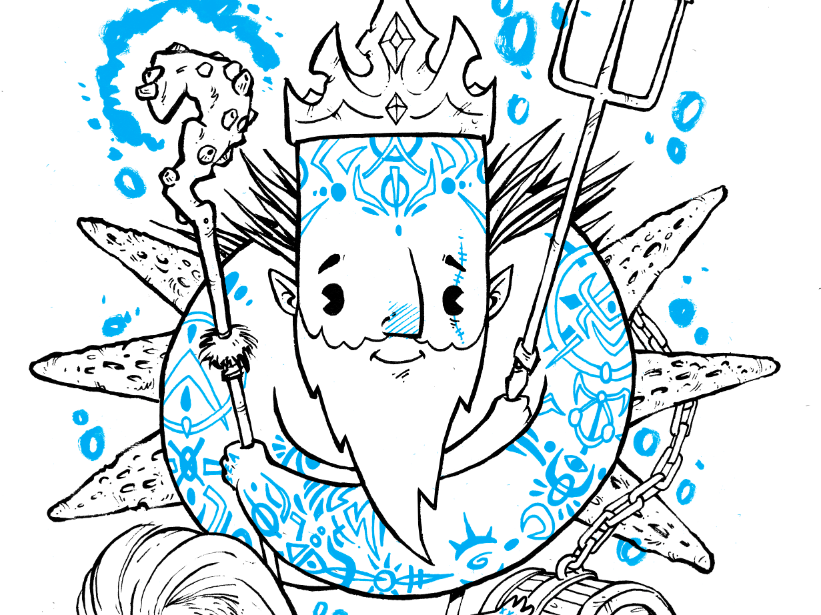 Step 5: next I scanned in the separate layers and arranged them in Photoshop.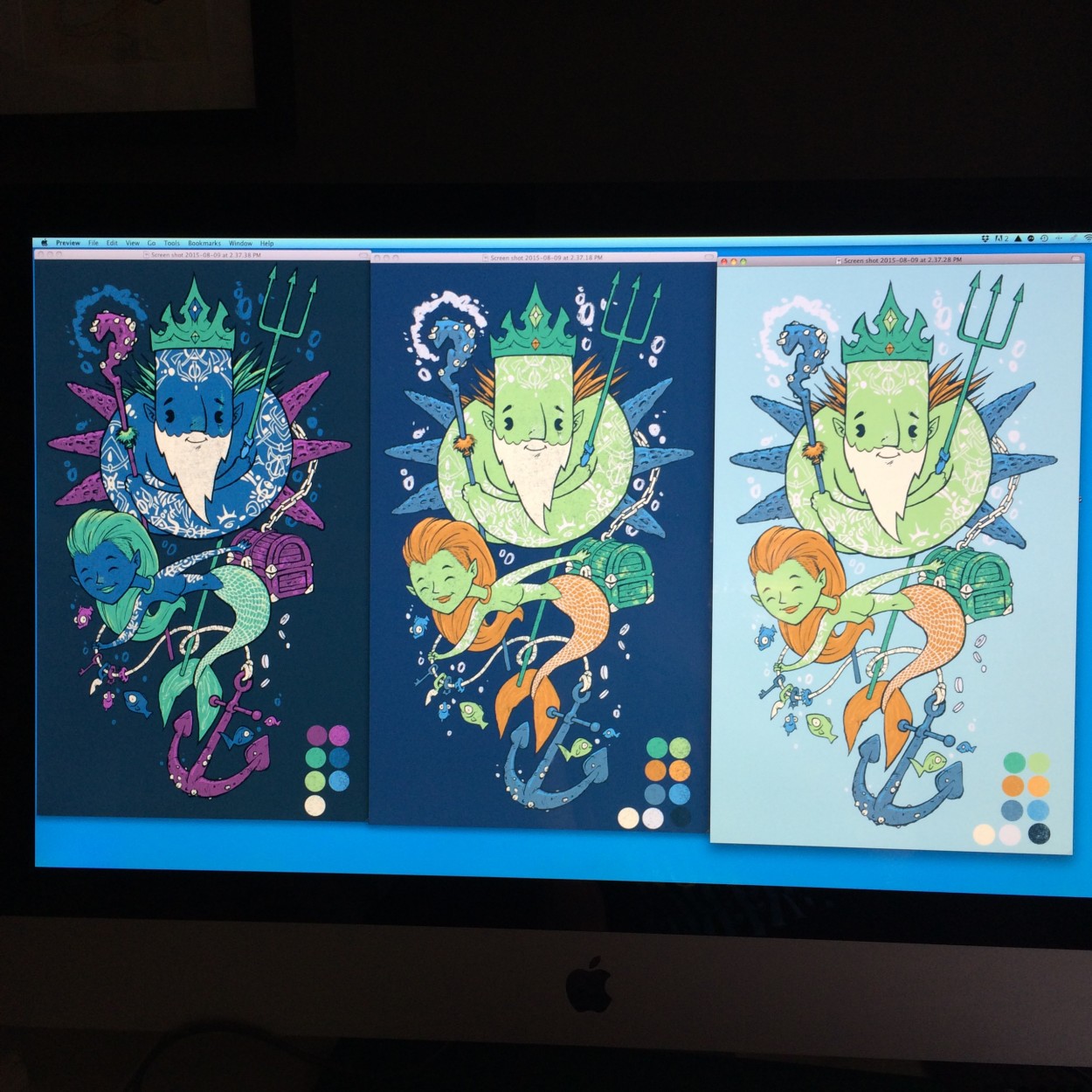 Step 6: I had worked on what I thought were the best color schemes for a while – sometimes this is the toughest part – there's SOOOOO many options!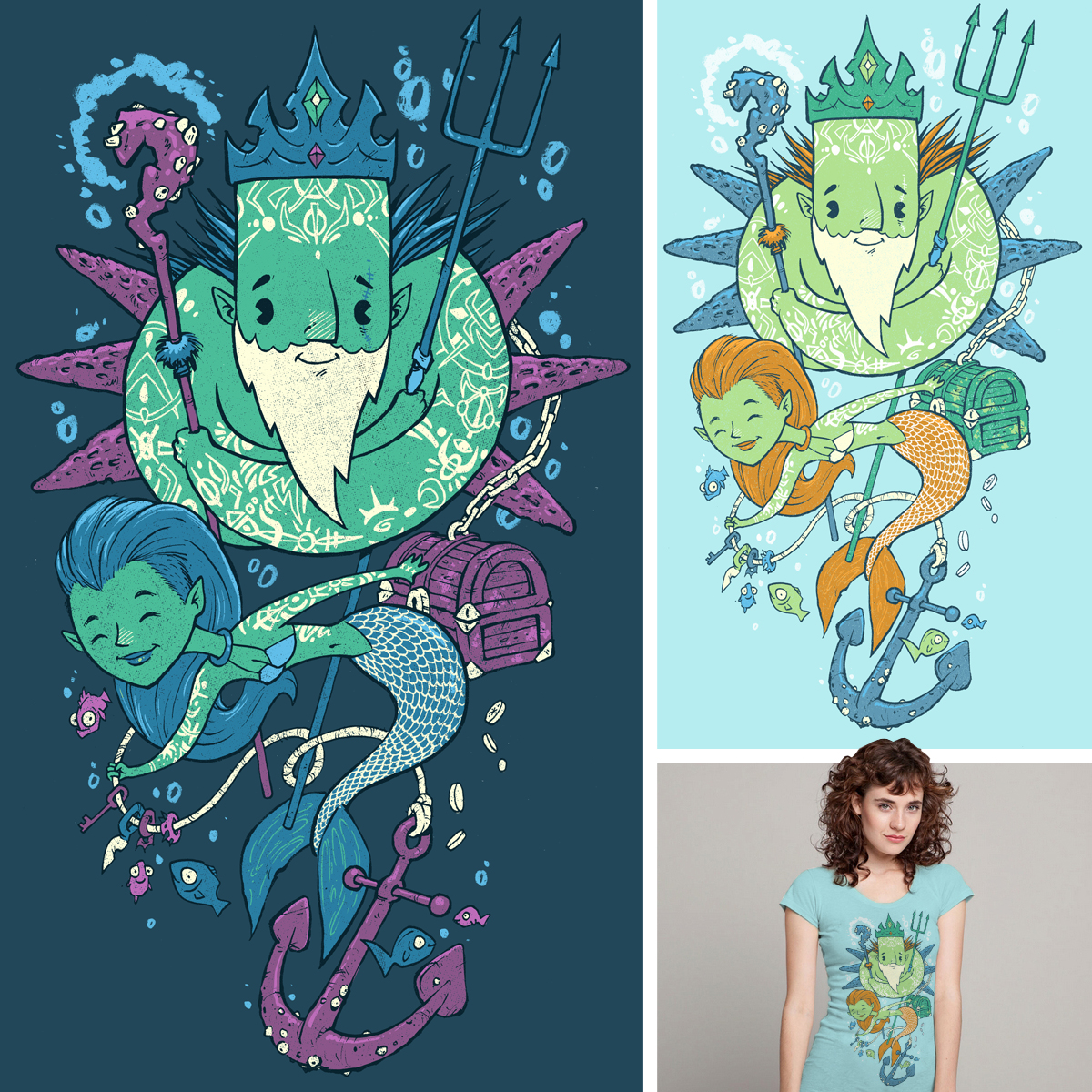 Step 7:  TIME TO VOTE!!!