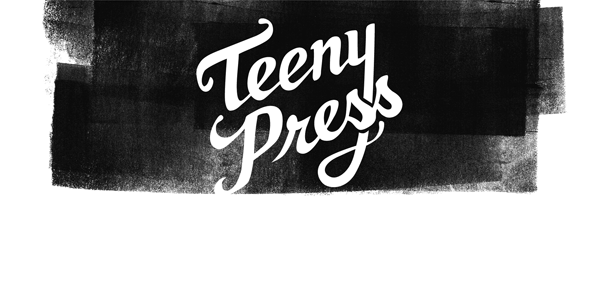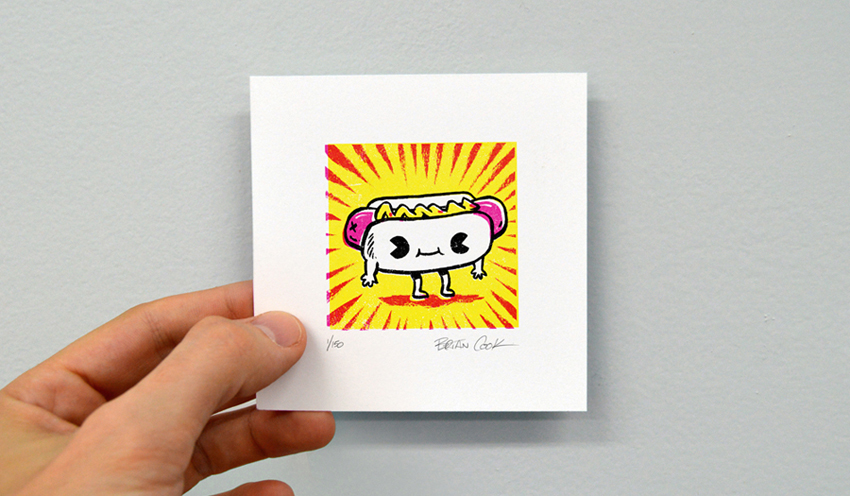 Teeny Press started as a way to create limited edition, original artwork at an affordable price.  It was launched as a Kickstarter project in November, 2014.
Each Teeny Press print is created by hand on a custom miniature printing press. They are all signed and numbered and come with a teeny "Certificate of Awesometicity"

The prints only measure 4″ x 4″ and fit perfectly into a standard 4×4 frame, or look great matted into a larger standard-sized 8×8 frame.